Only had to pay $31. in duty! Took them two weeks to find paperwork but pretty cheap.
So here is an 11cm inside and outside Kerscher fender on a 79 Beetle with late aluminum rear arms and 2004 NB Porsche OEM 11 inch GT3 wheels. There is not a rear brake disc on yet so the wheel will move out a little on its own. Will run spacers if necessary to bring them right. Sorry the light was bad for the cell phone picture.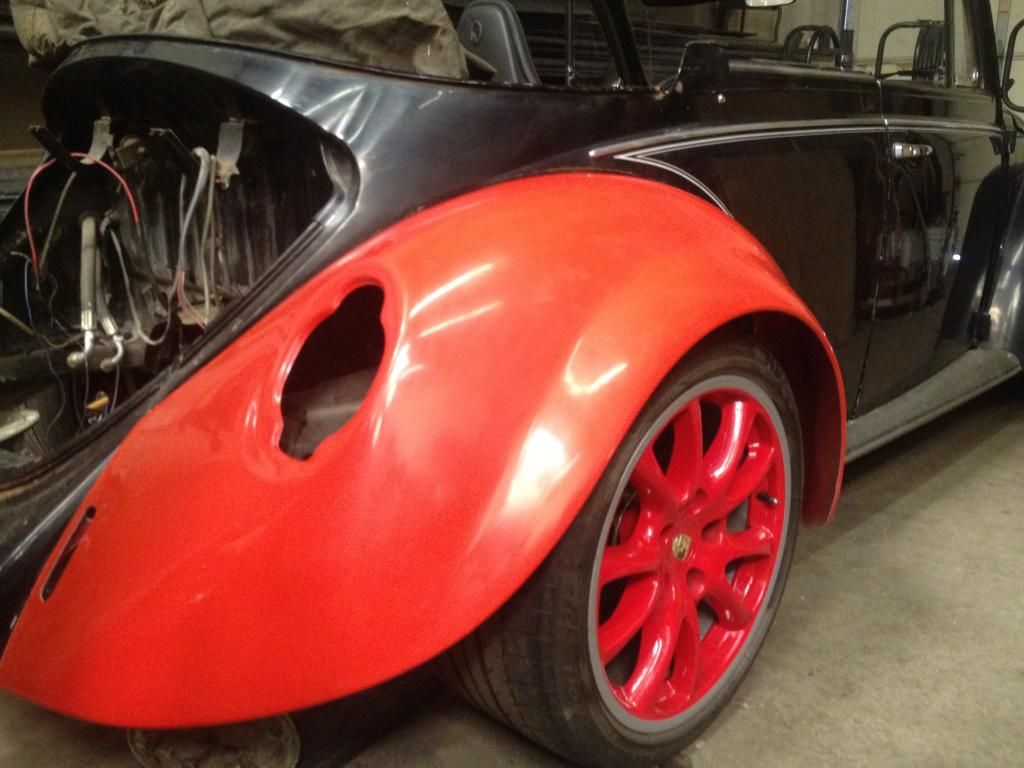 Doing front suspension with 944 spindles and Kerscher/KW struts next week and will post that spacing then.